Defensive and Safety Driving For Light Vehicle PT. Takari
Tanggal Terbit: 2015-09-02 15:55:46 Dilihat: 1850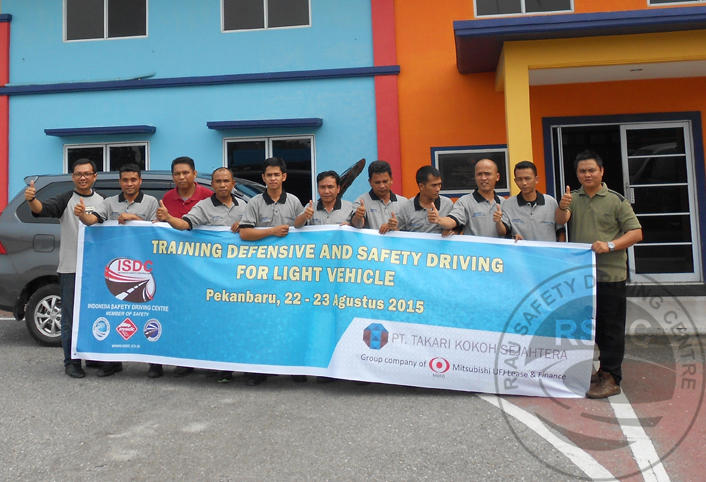 Riau Safety Driving Centre (RSDC) kembali melakukan pelatihan keselamatan berkendara kepada salah satu perusahaan yang ada di Provinsi Riau. Kali ini, RSDC berkesempatan melatih beberapa Driver dari Perusahaan PT. Takari Kokoh Sejahtera. Dengan mengusung tema pelatihan "Defensive and Safety Driving for Light Vehicle" para peserta diberikan beberapa materi yaitu :
Budaya Keselamatan di jalan raya
Filosofi Defensive Driving
Lima (5) Pokok Panduan Mengemudi
S.I.P.D.E Proses
Orintasi Kendaraan (Cabin Drill & Olah Kemudi)
Pre Trip Inspection
Pengetahuan Ban
Teknik Pengereman
Teknologi Rem
Internal & External Blind Spot
Safe Driving Techniques (Defensive Driving)
Pelaksanaan pelatihan dilaksanakan pada 22 – 23 Agustus 2015 dengan diikuti oleh 8 (delapan) orang peserta.
Dengan adanya pelatihan ini, RSDC berharap para peserta dapat mengimplementasikan penerapan yang telah disampaikan oleh Instruktur RSDC dan kedepannya lebih mengutamakan keselamatan saat berkendara.